Terri Baxter – Abortion Relief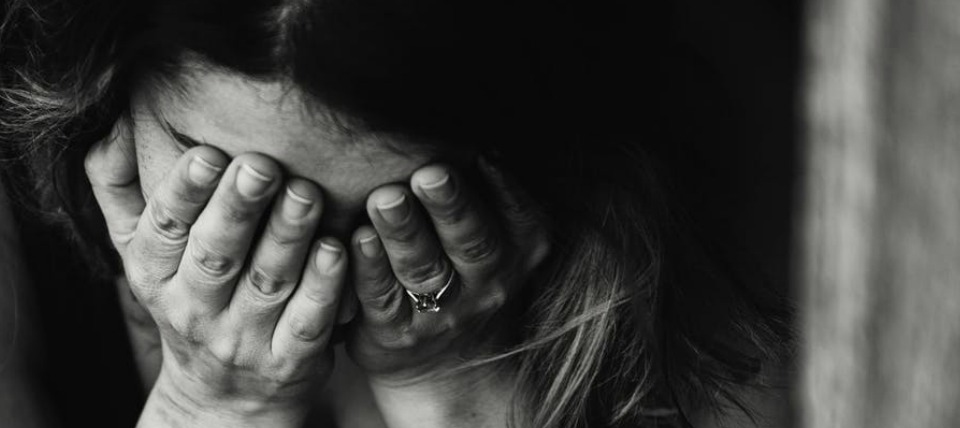 Today's blog is written by Terri Baxter, founder of the H3Helpline for women and girls who have had an abortion or who feel abortion is their only choice.  I pray this blog gives you hope to use your story to become a catalyst of change for others as well.
To hear the podcast go to:  https://itunes.apple.com/us/podcast/terri-baxter-part-1-emwomen-episode-807/id1412489045
________________________________
Light has no relevance without darkness.  We are called to be the LIGHT of the world, a city on a hilltop.  When I realized that the dark seasons of my life could become the light for someone else's future, I found my true purpose.  God has called us to REFLECT His glory.  How do we do that?  We do it by using our past, present, and future to bring hope, help and healing to others.
My name is Terri Baxter and I walked through the darkness of abortion and the pain, heartache, and shame it brings to so many.  The enemy would have loved for me to stay trapped in that dungeon of regret, but God had a plan to turn my mistakes into a massive testimony and pathway to freedom for other women and girls who have walked my same path.
Throughout the Bible, God healed and restored women and men.   Once forgiven or healed, what did those people do?  Were they silent? Did they go into hiding? Did they continue to live in shame? No, they told their story!  They were delivered and set free! They didn't want to keep their healing and restoration a secret.  They shared the good news of how their lives had been changed!  I am no different.  I live as a free and fully delivered woman of victory today and I have determined to use my life to light the way for others. (2 Corinthians 1:3-4)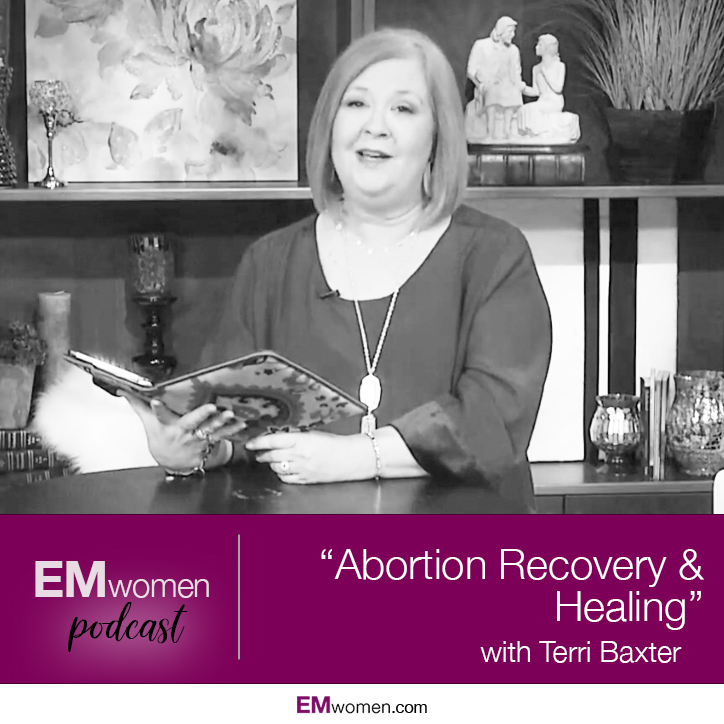 The Darkness
My story began in college, excited to be free and on my own.  I met the man of my young dreams and we dated for 4 years.  Then, one day, I found myself pregnant and scared.  A baby was not in my plans for college, fun or freedom.  My boyfriend didn't want children and he actually suggested abortion.  I started believing the lies in my head – "It probably is the best option because you don't want to embarrass your family.  No one ever has to know, and since it's legal, how could it be so wrong?"
I don't remember many details of that day, but I do remember the silence and fear in the waiting room.  I remember the sound of the machine during the procedure sounding like a vacuum cleaner.  There was pain and then it was over. The nurse took me to recovery and then released me to go.  I was never to mention this day again to anyone.  I felt so alone, realizing that I had to keep it hidden in my heart.  No one would ever understand my brokenness. I didn't fully understand the link to the dark thoughts that would permeate my mind because I really didn't understand the spiritual significance of stealing a life that God had destined to live.  I felt abandoned and I felt like I had abandoned my beliefs that abortion was wrong. I felt abandoned by my boyfriend.   Wasn't he supposed to protect me, love me and be there for me no matter what?   I felt abandoned by the church, thinking they would never love me if they knew what I had done. I didn't know it then, but there was a spiritual tie to the darkness that I couldn't quite understand.
Life moved on.  My boyfriend and I got married, had 2 children and our marriage became very troubled. During my second pregnancy, I was able to see the ultrasound of my baby.  It was so exciting but then it stirred up the wounds of my past. I was reminded that my choice of abortion was a choice to end a life.  I didn't know what to do with the emotions stirring inside me. I asked God for forgiveness and although I knew He did, I just couldn't forgive myself.  My choice continued to haunt me.
The Turning Point
I loved God but couldn't seem to get away from a life of suffering from the bad decision I had made.  After a marriage of 12 years, numerous mistakes and continued heartache, I found myself going through a divorce. That season of pain became my turning point. I finally surrendered…. REALLY SURRENDERED to God.
I eventually met a wonderful man (we've now been married over 25 years) and though we were both Christians, I was still suffering inside due to the trauma of the abortion. It was a hidden pain that I kept locked in an internal box that I tried to bury, but it seemed to resurface over and over again throughout my life.
Then, one day during a church service, the pastor opened the service up for testimonies. As I sat there, I took inventory of how great my life appeared: Both of my children had been baptized, I fought breast cancer and won, and to make everything look REALLY GREAT, we were serving in the church.  Then, it happened.
Across the sanctuary, a young woman stood up and said, "I would like to ask God and the church for forgiveness for the sin of abortion."  My heart started racing and my spirit started arguing.  It was as if there was a battle for my inner peace raging inside of me. The enemy was trying to keep me bound to the sins of my past while the Lord was saying "NOW is the time for freedom!"
I thought, "I can't speak out – what will people think?  There's too much shame. I'm fine.  I've moved on. It's in the past.  It's behind me."
But the Lord kept nudging me.  He knew there was more to life than living with secrets that bound me to hidden sins of my past. Finally, I surrendered.  I went forward for prayer and they asked me to share my testimony.
What?  There were 1,500 people sitting in that auditorium and I wasn't about to tell my story.  But then, the pastor said, "What if your story could help one woman escape the pain?"  I finally surrendered and this is what I said, "Everyone has a skeleton in their closet and mine is the sin of abortion.  I am publicly laying it at the foot of the cross to be used in whatever way the Lord pleases."  My heart was pounding out of my chest but I was so blessed that evening by women coming from all over the room to pray for me. I found deliverance that night and I was finally free to live unashamed, unencumbered and unstoppable for God.
The Passion to be the Light for Others
Two years after that event, God started using my past.  I became the Director of a Pregnancy Center in Denver, CO for 10 years and also served on an Abortion Recovery Helpline.  We talked to 1000's of women and men and listened to their pain of shame and regret for their choice of abortion.  Through these years God kept my heart tender for the women who had been wounded and changed by abortion.  How could they live in God's freedom if they were still caring the secrets and hurts of their past?  This is how H3Helpline was started.
H3Helpline is a national abortion recovery and prevention helpline, open 24/7.  H3 stands for HOPE, HELP AND HEALING.  H3 is a safe and confidential phone line to share an abortion story, maybe for the first time, and to have someone who has walked this journey to be the first connection to a healing journey.  Our phone coaches listen with empathetic hearts, share their stories when appropriate, offer prayer, and provide resources for the next steps to healing.  All of the H3 team wants to be the light for someone else because they have experienced the healing and restoration from the True Light, Jesus.  We want to shine the light of Truth on the lie of abortion.  H3 wants to see lives restored and delivered from their past as well as prevent losing more babies' lives in the future.
____________________________
Listen to the full EMwomen podcast, go to:
https://itunes.apple.com/us/podcast/emwomens-podcast/id1412489045
To help us spread the word about EMwomen, please rate the podcast, leave a comment and then share it with others through social media.  We want women to know there hope beyond the pain and your support is helping us make change occur in the lives of many.
____________________________
No matter what your story might be, YOUR SCARS CAN BECOME STARS THAT LIGHT THE WAY FOR OTHERS and we are here to help you bring out your GOD COLORS in this world.
If you are ready to write a new ending to your story and use your history to create a better destiny for others, go to EMwomen.com/publish and register for our next PUBLISHING webinar where we'll be teaching you how to write your story, create your brand, and get your book published in 31 days or less.
____________________________
Please leave your comments and thoughts below by clicking the "comment" button at the bottom left.
Find this useful? SHARE this post and let's spread the word to more women!
___________________________
OUR CURRENT BOOK STUDY
Want to silence the voice of the enemy and listen ONLY to the voice of God's truth?  Want to clearly recognize God's perfect will in your life and have a peace in knowing you are fulfilling your purpose in life? Join us for our Summer Book Study and learn that living a GOD-inspired life of TRUTH really is Mission Possible.
___________________________
NEED PRAYER?
Visit our NEW EMwomen prayer app today!
___________________________
REFLECT AND RESPOND
Share your comments and ideas below to encourage others!
___________________________
FORWARD TO A FRIEND
If you enjoyed this post, please forward to a friend by clicking on the button below: